Assistant Professor (tenure track) or Associate Professor on the Design of Digital Energy Markets
Abgelaufen
Veröffentlicht am 22/11/2022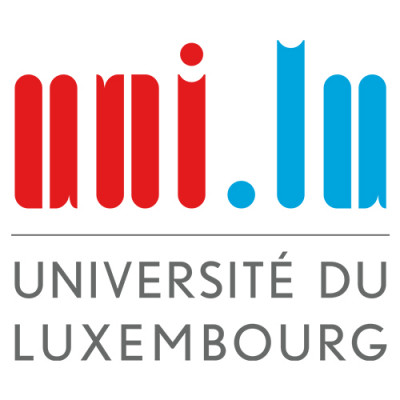 Université du Luxembourg
---
About the SnT...
The University of Luxembourg is a multilingual, international research University.
The University of Luxembourg is recruiting for the Interdisciplinary Centre for Security, Reliability and Trust (SnT). SnT is a leading international research and innovation centre in secure, reliable and trustworthy ICT systems and services. We play an instrumental role in Luxembourg by fueling innovation through research partnerships with industry, boosting R&D investments leading to economic growth, and attracting highly qualified talent.
Your Role...
The successful candidate will conduct research, education, and technology transfer in the area of the Design of Digital Energy Markets. The candidate is an internationally recognized scientist in the field with a strong track record of internationally competitive research in relation to the candidate's career stage. The candidate should have the potential to build/lead a research team within the FINATRAX Research Group at SnT. At SnT, the position holder shall conduct top research in close collaboration with industry/government partners and engage in several European and international projects.
The candidate will closely work with Prof. Fridgen of the FINATRAX Research Group at SnT. This will require contributing to definition, acquisition, and management of projects together with other faculty or as a principal investigator and establish co-operations with other research groups and international/industrial/public partners. The working language of this group is English.
The mission is to:
Define and lead research and technology transfer creating societal impact.
Acquire, manage, and contribute to long-term research as well as demand driven innovation projects with private and public partners.
Independently supervise PhD candidates and junior research associates.
Build and manage relationships with international/industrial/public partners to sustain the group's strategic research.
Disseminate scientific results in top conferences/journals.
Your Profile...
PhD in Information Systems Engineering or a related field, with a focus on Digital Energy Markets.
Documented research expertise in the Design of Digital Energy Markets. The potential position holder should put a special emphasis on topics around digital technologies in the development of new economic and regulatory instruments (with a special focus on future market designs) – applying them (non-exclusively) to the energy sector. The position holder should focus on quantitative and computational methods.
Experience in leading research including successful research project acquisition from diverse and competitive sources.
Excellent publication record in top-tier journals and conferences.
Research experience around innovations in FinTech, Cybersecurity, IoT and autonomous vehicles (smart mobility), or Space Systems are considered an asset.
The University of Luxembourg is set in a multilingual context. The person hired on this position must be proficient in English, and either French or German. The University encourages its staff to learn the other language and provides access to language courses to this end.
Here's what awaits you at SnT...
Exciting infrastructures and unique labs. At SnT's two campuses, our researchers can take a walk on the moon at the LunaLab, build a nanosatellite, or help make autonomous vehicles even better
The right place for IMPACT. SnT researchers engage in demand-driven projects. Through our Partnership Programme, we work on projects with more than 55 industry partners
Be part of a multicultural family. At SnT we have more than 60 nationalities. Throughout the year, we organise team-building events, networking activities and more
In Short...
Contract Type: Academic - Permanent 
Work Hours: Full Time 40.0 Hours per Week 
Location: Kirchberg 
Job Reference: UOL05281 
How to apply...
Submit your application in English language, including:
Curriculum Vitae
Motivation letter
Copies of diplomas
List of publications
List of research grants and industry collaborations (including the funding amount and your role), and a list of previously taught courses
Links to relevant publication databases (e.g., Google Scholar) will be appreciated
We encourage early application. To ensure full consideration, candidates should apply by October, 31st 2022.
The University of Luxembourg embraces inclusion and diversity as key values. We are fully committed to removing any discriminatory barrier related to gender, and not only, in recruitment and career progression of our staff.