Consultant, Transfer Agency (AML) (m/f)
Veröffentlicht am 26/05/2022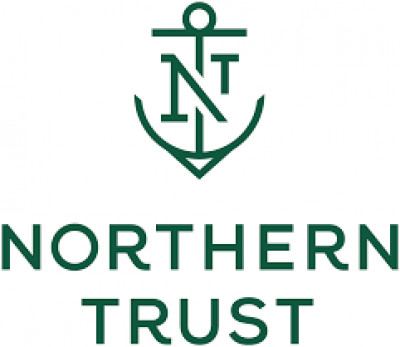 ---
Consultant, Transfer Agency (AML)
About Northern Trust:
Northern Trust provides innovative financial services and guidance to corporations, institutions and affluent families and individuals globally. With 130 years of financial experience and nearly 20,000 partners, we serve the world's most sophisticated clients using leading technology and exceptional service.
As a Northern Trust employee (Partner), you will be part of a flexible and collaborative work culture, which has a strong history of financial strength and stability. Movement within the organization is encouraged, senior leaders are accessible, and you can take pride in working for a company that is committed to strengthening the communities we serve.
Northern Trust is committed to working with and providing adjustments to individuals with health conditions and disabilities. If you would benefit from adjustments for any part of the employment process, please inform the recruiter to discuss your individual requirements.
We recognize the value of inclusion and diversity in culture, in thought, and in experience, which is why Forbes ranked us the top employer for Diversity in 2018.
Role/ Department:
The AML & Registration Team is responsible for opening investor accounts and maintaining existing investor accounts,
Investor and Agent records according to regulatory, compliance and operational requirements.
The key responsibilities of the role include:
AML-KYC: analyse and perform investor account opening as well as periodic reviews. Ensure that the accounts are compliant with local regulations and bank policies
Ensure the allocated work is performed in a timely manner and with a high level of quality
Monitor and control the daily processing work to completion
Manage outstanding work and organize using priority settings
Respond to complex queries and monitor the resolution in respect of SLA's
Actively participates to improve AML & Registration processes
Actively participate in internal/group projects and implements changes
Review the Fircosoft Hits and perform analysis and closure in line with the procedures
Take care of the document delivery in the frame of external audit requests
Review of comments in the Fund Long Form Reports
Ensuring that KPIs are achieved and ad-hoc reporting produced
Preparation of CRS and FATCA reports and filing with the tax authorities
The successful candidate will benefit from having:
Strong knowledge of Transfer Agency AML Regulations, Financial Sanctions, PEP's, ODD
Competent working knowledge of Transfer Agency in relation to Registration functions
Demonstrate effective control and supervision of work
Customer Service experience
Good Microsoft Office knowledge (Excel, Word, PowerPoint)
English spoken, written. Other languages are an asset
Understand principles of quality delivery
Accuracy and attention to detail
Planning / Organisational skills
Work under pressure and unsupervised
Interpersonal / Team player
Self-motivated / Own initiative
Ability to stay focussed / tenacious
Effective communication skills, both verbal and written
Working with Us:
We'd love to learn more about how your interests and experience could be a fit with one of the world's most admired and ethical companies. In return, we will support you with your personal and career goals in a number of ways:
Financial – Life Assurance, Disability Plan, Pension/ Gratuity, Annual Pay Review
Work Life Balance – Flexible Work Options, Incremental Annual Leave, Community Volunteer Days
Health & Wellbeing – Active Sports & Social clubs (lunchtime and after-work groups), Employee Assistance Program
Professional Development – Clear Career Path, Education Assistance, Recognition Programme, NT University (wide range of online, virtual & in-house training options) and employee-led Business Resource Councils dedicated to diversity and inclusion initiatives.
And Finally

We hope you're excited about the role and the opportunity to work with us.
We value an inclusive workplace and understand flexibility means different things to different people.
Apply today and talk to us about your flexible working requirements and together we can achieve greater.
As Northern Trust is a financial organisation, all new employees will be required to undergo a criminal record check.