Legal Intern
Abgelaufen
Veröffentlicht am 31/01/2023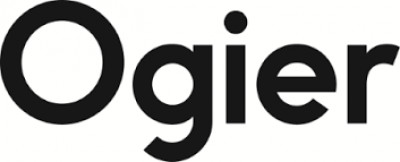 Ogier
---
Legal Intern (m/f)
We are looking for a post-graduate law student to undertake a six month internship to support our Luxembourg legal teams. We want to offer a motivated and proactive individual the opportunity to gain practical legal experience through direct contact with Partners and accomplished fee-earners, who will be able to further expertise and provide exposure to various practice areas.
Key Responsibilities
Key responsibilities will include:
Assisting senior fee-earners in advising domestic and international clients on diversified legal matters in the domain of business law and investment funds.
Being involved in a wide variety of finance operations such as secured lending, acquisition and real estate finance, financial collateral arrangements, bond issues and listings on the Luxembourg Stock Exchange, etc.
To conduct legal research, draw up legal documents and, more generally, to participate in legal and transactional work relating to the implementation of the above matters.
You have a perfect command of both written and spoken English and French. Any other language would be an asset.
Skills, Knowledge & Expertise
We are looking for a proactive individual who would like to gain experience in an international environment.
About Ogier
Ogier provides legal advice on BVI, Cayman, Guernsey, Irish, Jersey and Luxembourg law. Our network of locations also includes Beijing, Hong Kong, London, Shanghai, Singapore and Tokyo.
Legal services for the corporate and financial sectors form the core of our business, principally in the areas of banking and finance, corporate, investment funds, dispute resolution, private equity and private wealth. We also have strong practices in the areas of employee benefits and incentives, employment law, regulatory, restructuring and corporate recovery and property.
Ogier's corporate administration business, Ogier Global, incorporates and administers a wide variety of vehicles including public and private companies, partnerships and trusts.
Ogier is based in 12 jurisdictions including Beijing, BVI, Cayman Islands, Guernsey, Hong Kong, Ireland, Jersey, London, Luxembourg, Shanghai, Singapore and Tokyo.