Team Lead, Fund Accounting
Veröffentlicht am 21/01/2022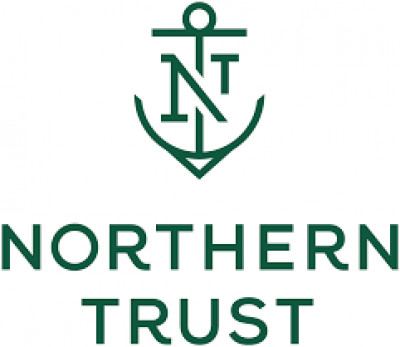 ---
Team Lead, Fund Accounting (F/M)


About Northern Trust:
Northern Trust provides innovative financial services and guidance to corporations, institutions and affluent families and individuals globally. With 130 years of financial experience and nearly 20,000 partners, we serve the world's most sophisticated clients using leading technology and exceptional service.
As a Northern Trust employee (Partner), you will be part of a flexible and collaborative work culture, which has a strong history of financial strength and stability. Movement within the organization is encouraged, senior leaders are accessible, and you can take pride in working for a company that is committed to strengthening the communities we serve.
Northern Trust is committed to working with and providing adjustments to individuals with health conditions and disabilities. If you would benefit from adjustments for any part of the employment process, please inform the recruiter to discuss your individual requirements.
We recognize the value of inclusion and diversity in culture, in thought, and in experience, which is why Forbes ranked us the top employer for Diversity in 2018.
Role/Department:
An opportunity has arisen for the role of Fund Accounting Team Lead in the Fund Accounting (Aurora) team.
This role will provide an opportunity for the successful candidate to develop both knowledge and experience of a dynamic and varied client environment and represents an exciting opportunity to manage an experienced team.
The key responsibilities of the role include:
Be in charge of a team of Junior/Senior Fund Accountants in the day-to-day core business, by organizing the team members' workload and task allocation in an efficient and timely manner.
Ensuring the team is completing and delivering NAVs (daily, weekly, bi-monthly, monthly) for multiple Unit Trusts, OEICs, and Mutual/Retail Investment Funds as per Northern Trust standards.
Ensuring the NAVs are reviewed and validated before dissemination to clients, other parties and markets as per NT standards
Coordinating with the relevant teams, ensuring that the reconciliation of cash and security transactions are done in an efficient and timely manner in order to maintain the team's reconciliation items at a minimum level to enable NAV price validation.
Coordinating with the relevant teams, ensuring that the pricing of portfolio's including Equities, Options, Futures, Fixed Income, OTC's and Forwards Are validated per pricing policy, to enable NAV price validation.
Responding to client queries in a timely and efficient manner.
Monitoring recurrent reporting for onward transmission (Internal, to the Trustees, Clients, Third Parties) and resolve any queries posed within specific timeframes in a prompt and professional manner.
Carrying out duties in accordance with procedures.
Liaise with internal departments, Trustees/Depositaries, Custodians, Auditors, and key clients and attend meetings when required
Communicate effectively both orally & in written form with internal departments and external bodies and monitoring the same with all team members.
Working actively and closely with Manager(s) on various processes/projects, such as being assigned to take the lead and/or assist to implement new processes
Monitoring of the team appraisal Process and objectives completion.
Leading regular 1-1 meeting with teams members under responsibility.
The successful candidate will benefit from having:
Proven understanding of multi region fund's structures in a financial services NAV environment.
Previous experience of managing small teams.
Ability to work under pressure to achieve the multiple daily deadlines for client deliverables, with a mature approach.
IT SKILLS - Excellent desktop, IT and systems skills. Experience of NeoXam GP3 a benefit. Knowledge of Microsoft Excel and Word essential
Knowledge of the regulatory regulations pertaining to Unit Trusts, Mutual Funds and Open Ended Investment Companies (OEICs).
Excellent interpersonal skills for liaising with the Fund Accounting team and other Internal Departments, Trustees/Depositaries, Custodians, Auditors and the Fund Management Companies to which a service is provided.
Hold an accounting, business or mathematical qualification in university
Have strong experience as a fund administrator or fund accountant with prior evidence of supervisory responsibility.
Working with Us:
We'd love to learn more about how your interests and experience could be a fit with one of the world's most admired and ethical companies. In return, we will support you with your personal and career goals in a number of ways:
Financial – Life Assurance, Disability Plan, Pension/ Gratuity, Annual Pay Review
Work Life Balance – Flexible Work Options, Incremental Annual Leave, Community Volunteer Days
Health & Wellbeing – Active Sports & Social clubs (lunchtime and after-work groups), Employee Assistance Program
Professional Development – Clear Career Path, Education Assistance, Recognition Programme, NT University (wide range of online, virtual & in-house training options) and employee-led Business Resource Councils dedicated to diversity and inclusion initiatives.
And Finally
We hope you're excited about the role and the opportunity to work with us.
We value an inclusive workplace and understand flexibility means different things to different people.
Apply today and talk to us about your flexible working requirements and together we can achieve greater.
As Northern Trust is a financial organisation, all new employees will be required to undergo a criminal record check.