Experienced laboratory technician food contaminants
Veröffentlicht am 07/05/2021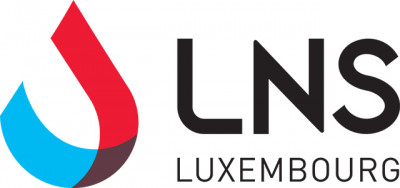 LNS - Laboratoire National de Santé
---
EXPERIENCED LABORATORY TECHNICIAN FOOD CONTAMINANTS (M/F)
About the Laboratoire national de santé (LNS) and the Unit 'Surveillance Alimentaire'
The "Laboratoire national de santé" (LNS) is a public institution under the supervision of the ministry of Health in Luxembourg. Organised as a multidisciplinary institute and supported by a professional services team, the LNS includes four scientific departments in the fields of medical biology, microbiology, forensic medicine and health protection, in addition to hosting the National Center of Pathology and the National Center of Genetics.
The LNS has its new premises in Dudelange, with state of the art, modern infrastructure in line with recent developments in medical sciences.
Its objective is to develop scientific and analytical expertise related to the prevention, diagnosis and monitoring of human diseases. Its ultimate mission is to serve patients and citizens and offer excellence in health care.
The Unit 'Surveillance Alimentaire' is part of the Department Health Protection and consists of a multidisciplinary team with strong expertise in analytical chemistry, molecular biology and food microbiology. The Unit 'Surveillance Alimentaire' is ISO 17025:2017 accredited and hosts 13 National Reference Laboratories (NRLs) in food control and food contact materials.
In view of substantial activity expansion in the domain of food contaminants, in line with the European Legislation, the Unit 'Surveillance Alimentaire' is now looking for an experienced and driving technical responsible to strengthen further the existing team.
JOB DESCRIPTION
As laboratory technician, you will help in analysing food and feed samples for pesticides and other contaminants and additives. Therefore, you will :
Prepare food and feed samples for chemical, chromatography-based analyses, using SPE, immuno-affinity chromatography, ASE, etc.
Analyse contaminants and additives using HPLC-DAD/FLD, UPLC-MS/MS and GC-MS/MS
Help implementing and validating new analytical methods in order to accredit them according to the standard ISO 17025
Take part in the daily quality control activities of the laboratory (calibrations, metrology, document management, etc.)
Participate in the daily maintenances and troubleshooting of the analytical instruments (GC-MS/MS, UPLC-MS/MS, etc.)
Participate in the management of the stock of reference materials, solvents, etc.
Write short validation reports
Management of the devices (maintenance, failures, etc.)
DESIRED PROFILE
At least a bachelor of science (BAC +3) in chemistry, analytical chemistry, or a related field, with strong experiences in gas and liquid chromatography and mass spectrometry.Please describe accurately the experiences in your application
Good knowledge of the standard ISO 17025
Good software skills (Microsoft office, OpenLab, Empower, Chemstation, Masslynx, Masshunter, etc.);
Polyvalence on other analytical techniques (e.g. ELISA) will be considered as an asset
Fluency in French and English (oral and written). Knowledge of German and Luxembourgish will be considered as an asset
KEY SKILLS
Organising ability, teamwork qualities, flexibility
Skills to work autonomously
WE OFFER
A highly competitive salary
An international and multidisciplinary environment
Continuous training possibilities
If you meet the above profile requirements and wish to apply, please send your application (CV, letter of intent and copies of your degrees) via the application button below.
The applications will be treated in order of arrival and with the highest degree of confidentiality.